You wake up, it's dark. By dinner time, it's dark. We go through this every "winter." It can get rainy, cold and dreary. The good news is–there's an answer! We've compiled ways to increase light in your Houston home…with window coverings! That's right–the correct window treatments should always help you make the most of your home, including bringing light in…
Increase Light with Daylighting
The term daylighting means to light up the interiors of your home so you aren't using artificial light. Why is this important? Two reasons: You save money. You'll also feel better, as the natural light changes over the course of the day, allowing you to feel more "in sync." So, how do we do this?
Tilt Those Coverings!
You've probably heard the term "louvers" when it comes to interior shutters. With blinds, the pieces that make up the covering are called "slats." There's even a fabric option with sheer shades, like Pirouettes and Silhouettes, called "vanes."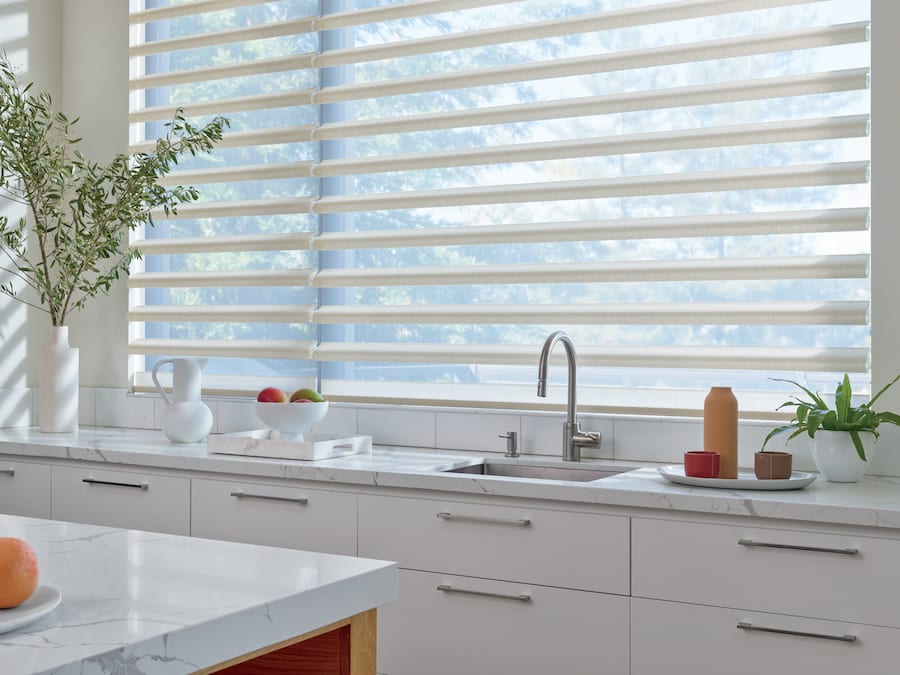 Their job is to change the direction or adjust the amount of light, so you can be comfortable. You'll brighten your home, but keep the sun out of your eyes, filling the room with directed or diffused natural lighting.
Enjoy Top Down.
You've probably noticed that ceiling lights offer a different experience than lamps. Ceiling lights provide light for the entire space, shining down over the room. Lamps are more focused, often used as "cozy" lighting. Top down bottom up replicates this experience by bringing light in across the ceiling to illuminate the room.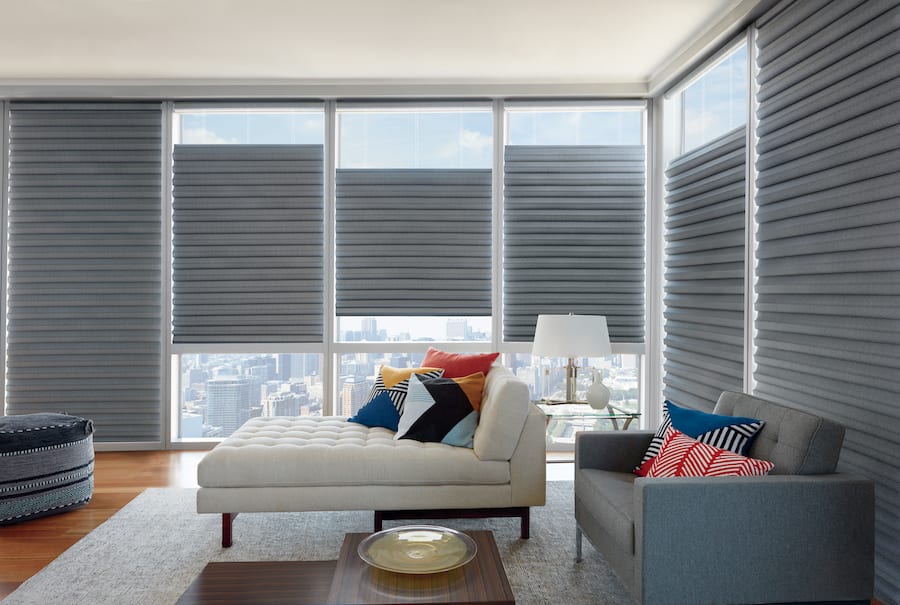 You can use top down bottom up to customize the control in your home. Increase the light where you need it, and decrease it where you don't. 
Sit Back & Watch.
Smart home technology is changing the way we live in our homes–for the better. Automated window treatments can increase light in your home with adjustments that you normally wouldn't take the time to do throughout the day.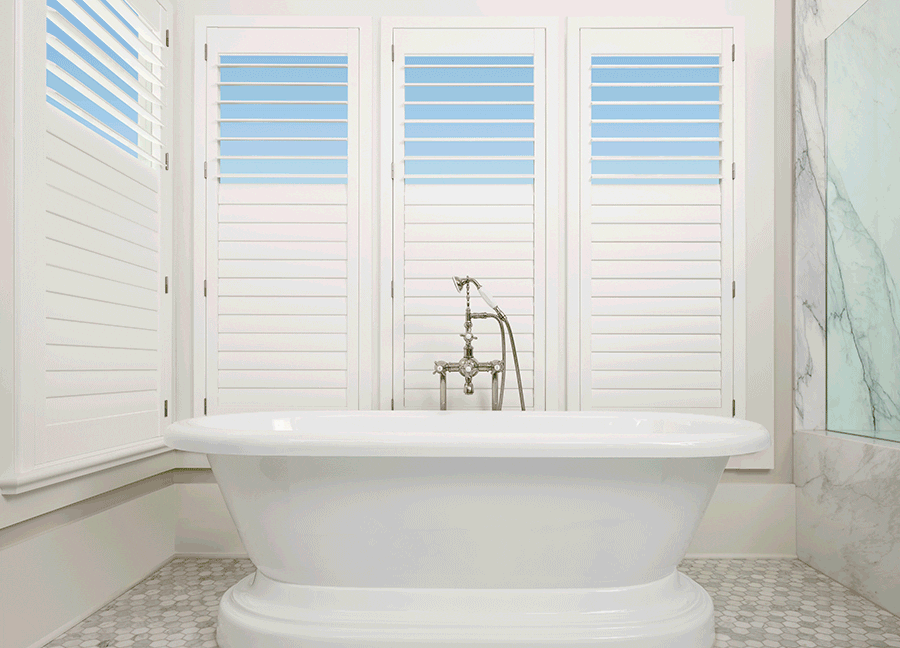 With PowerView® automation, you simply schedule adjustments. Daylighting will become a regular part of your daily routine, bringing in natural light, without compromising the atmosphere with glare or harsh light. 
Get the Best of Both Worlds.
Do you struggle with wanting to cover your windows, but also increase light? You're not alone. This is why dual shades have become so popular. Windows are covered, but natural light is entering with the light filtering portion. When and if you want more control, you add the secondary shade portion.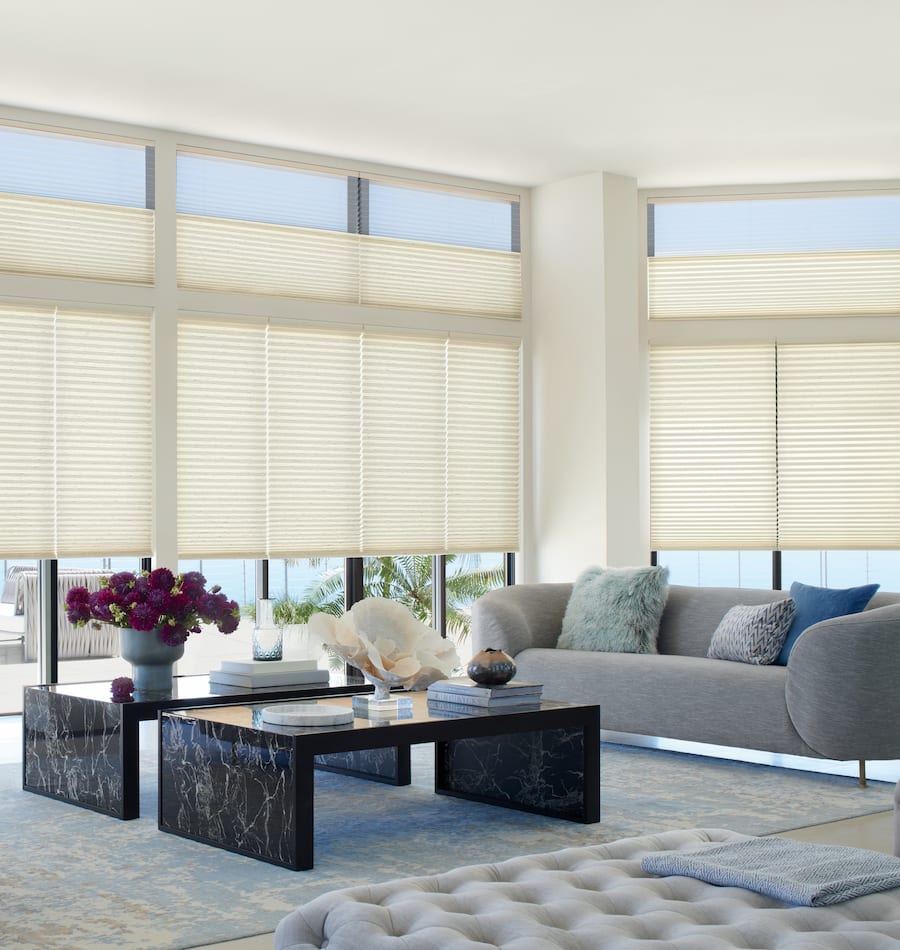 It's time to enhance your home–and your life–with the ideal balance of lighting. Want to find out how window coverings can help you maximize the light in your home? Get in touch with the team at Creative Blinds for your FREE consultation.