Have you ever felt that paying excessively high energy bills month after month is like throwing hard-earned money out the window? If so, you are absolutely right. With energy costs on the rise, there's no better time to consider installing energy efficient window coverings. Cut those costs, and add an enviable decorative flair to the interior of your home.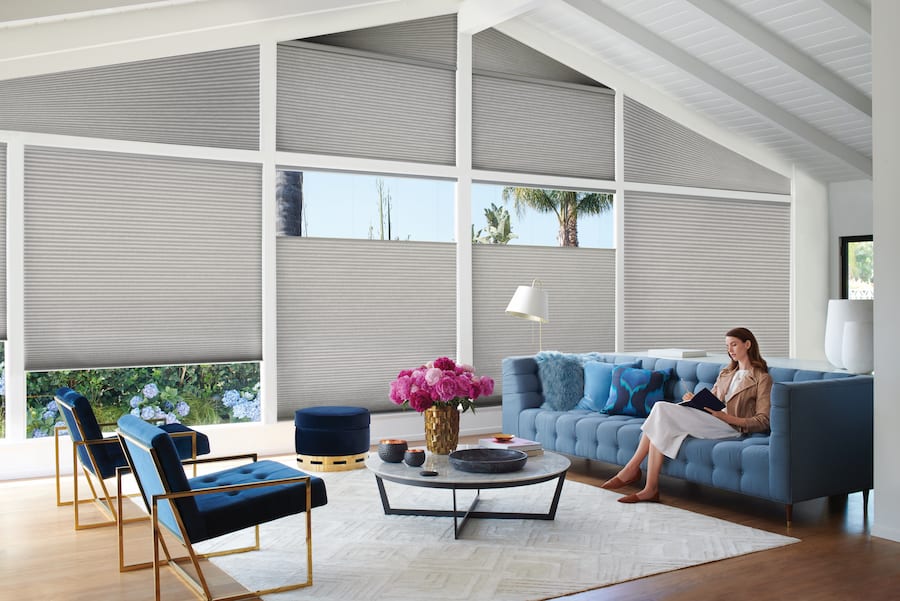 The Variety of Energy Efficient Window Treatments…
The price associated with brand new energy efficient window coverings can have you shivering more than the drafts coming through your existing windows. But never fear. Caulk or weather seal those leaky panes first. Then, check out the wide variety of energy efficient window treatment options available at Creative Blinds.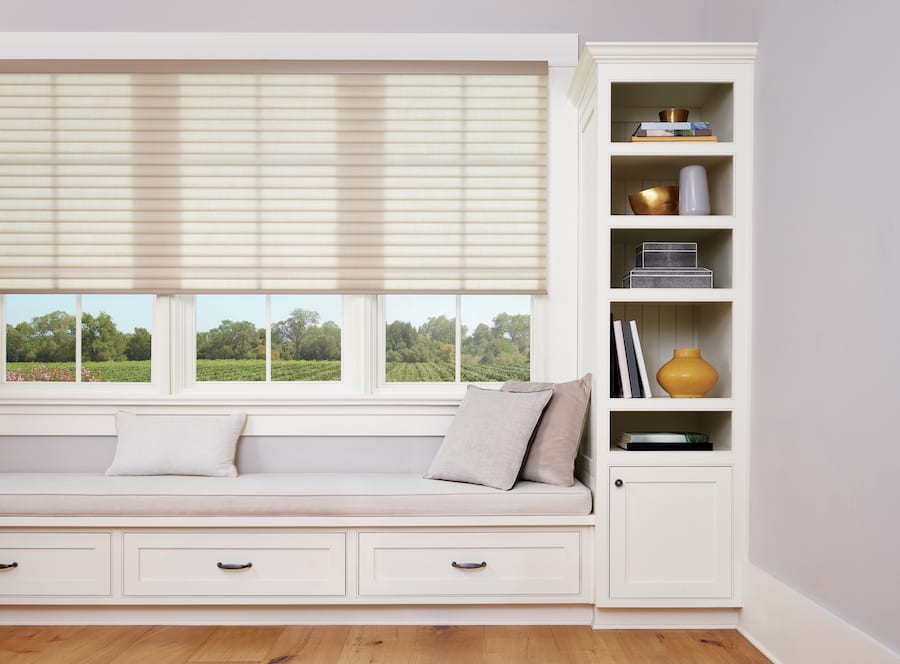 The cost of energy efficient window coverings, such as solar shades or honeycomb shades, is easily offset by the savings you gain by using these energy efficient window coverings. In addition to improving your home's solar performance, your new energy efficient window coverings will enhance the overall beauty as well.
High-Reflectivity Films
These reflective films can be a DIY project, easy enough to apply yourself over existing windows. They work by helping to block summer heat gain and reduce solar glare. But just a few things to keep in mind:
The silver, mirror-like films usually block more effectively than the colored ones.
The direction your window faces can make this option more, or less effective.
Extra care when cleaning is imperative.
Loss of interior light and outside visibility can occur.
Energy Efficient Shades & Shutters
Given the variety of colors and materials available, energy efficient window treatments in the form of shutters, honeycomb shades, solar shades or dual shades may be a sunnier interior design element than reflective films. You can adjust the louvers or vanes to control light and ventilation. They can also be adjusted to block and reflect direct sunlight onto a light-colored ceiling for daylighting.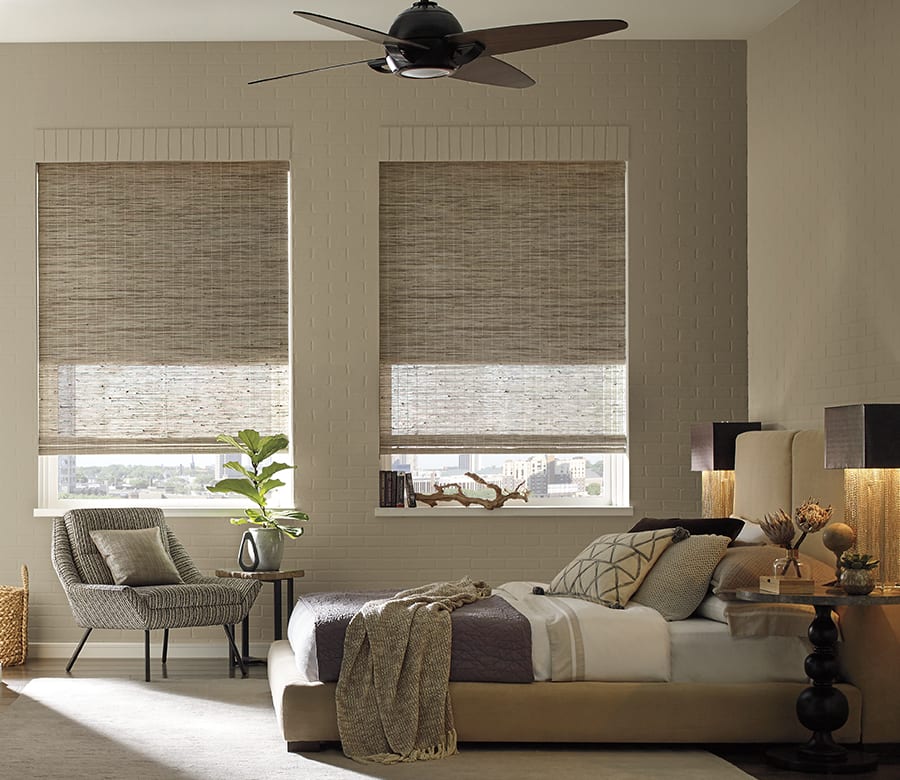 Plantation shutters, such as Palm Beach™ by Hunter Douglas, are an excellent accent to almost any room. They're gorgeous, exceptionally crafted and, because they're constructed with a UV resistant poly-satin compound, they're guaranteed to hold-up against even the most extreme heat and moisture conditions. Additionally, they will never warp, crack, fade, chip, peel or discolor.
TIP: Duette shades by Hunter Douglas are a honeycomb-within-a-honeycomb design offering energy savings in both winter and summer.
The Fabrics of Energy Efficiency
Energy efficient fabric shades are a win-win situation for any window in your home. They enhance the look of your home by providing a more updated look, exuding warmth and texture. The selection of fabrics, colors and pleat sizes are endless. You control the room's ambiance and energy loss by adjusting the range of light entering your home, by selecting sheer or opaque. More importantly this choice serves as a fantastic solution to your high energy cost woes.
The Case for Energy Efficiency…
Even if you have new windows, you can still be facing issues of hot spots, magnified direct light and exhausting heat. We're in Texas, after all. Don't let issues of sunshine keep you from feeling comfortable in your own home. Our energy efficient window treatments help keep comfort higher, energy bills lower and add a lovely design feature, combining distinctive form, with incredible functionality. With upwards of 40% of a home's heating and cooling energy lost through its windows, purchasing new energy efficient window treatments can be like newfound money.