There's nothing like some Vitamin D to get you started in the morning. The benefits of daily sunshine have been proven to affect our mood and overall health, learn more. But, there are still days we prefer the morning sunshine stay hidden for just a little bit longer. At last, we have products that strike the perfect balance of light when you need it and darkness when you just can't. 
Hit the Snooze Button
We wait all winter for signs of spring, birds chirping, green grass, flowers blooming. One less joyous occasion is the earlier wake-up call when the clocks change, that uninvited morning sunshine can be too much. Start your day on your schedule with room darkening shades in every bedroom. The darkness will keep everyone asleep until you're ready to begin the day.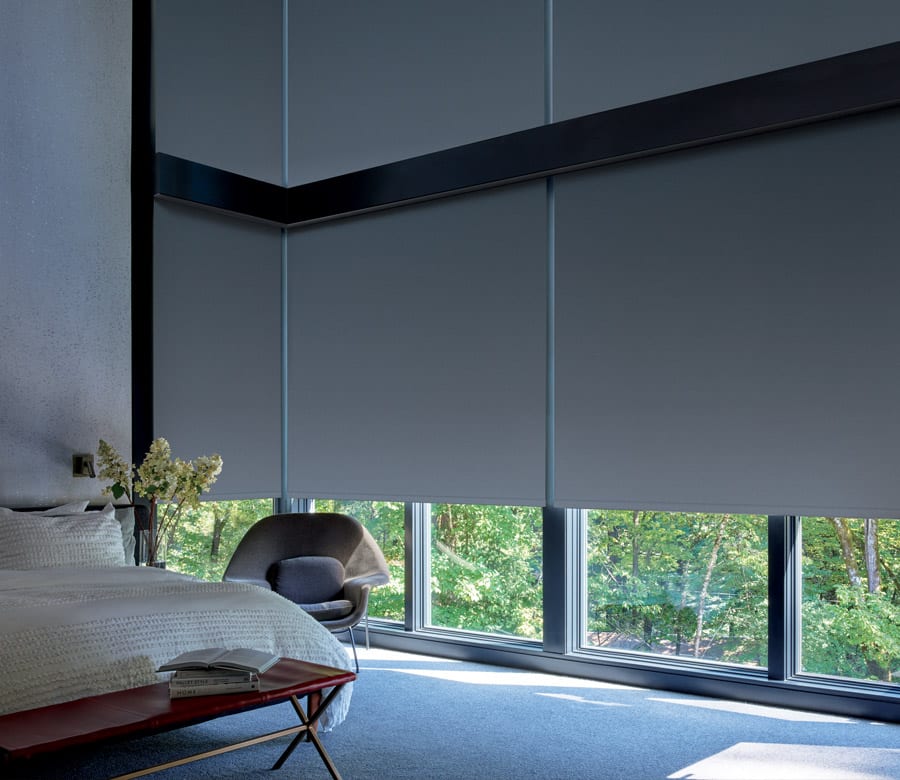 Ideal Home Office Lighting
Working from home? There are definately advantages and drawbacks to this new adventure. And, if you've ever been chased from the dining room table to the kitchen due to screen glare, you're aware of the drawbacks. Why not recreate the controlled atmosphere of the office in your own home? We have shades to fit your needs, control the light and even provide darkness for an afternoon powernap. Let's take a look at our favorites
First, the dual shade offers tremendous flexibility, block the light of the entire window, sections or nothing at all.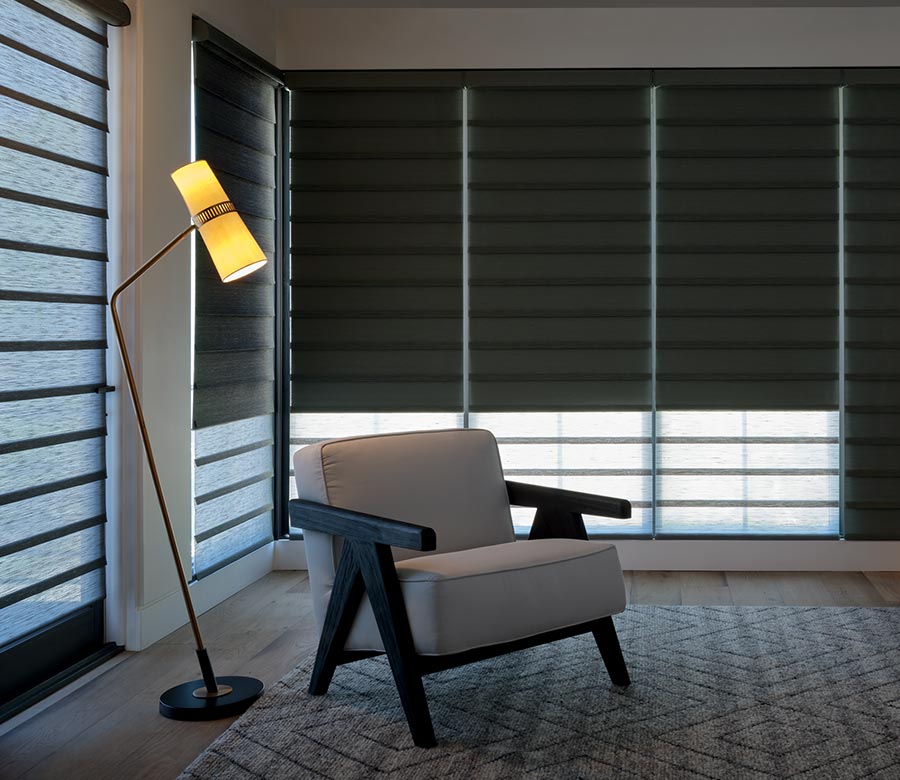 Second, the popular top down shade allows you to open just the top of the window allowing natural light in across the ceiling, or cover the entire window when needed.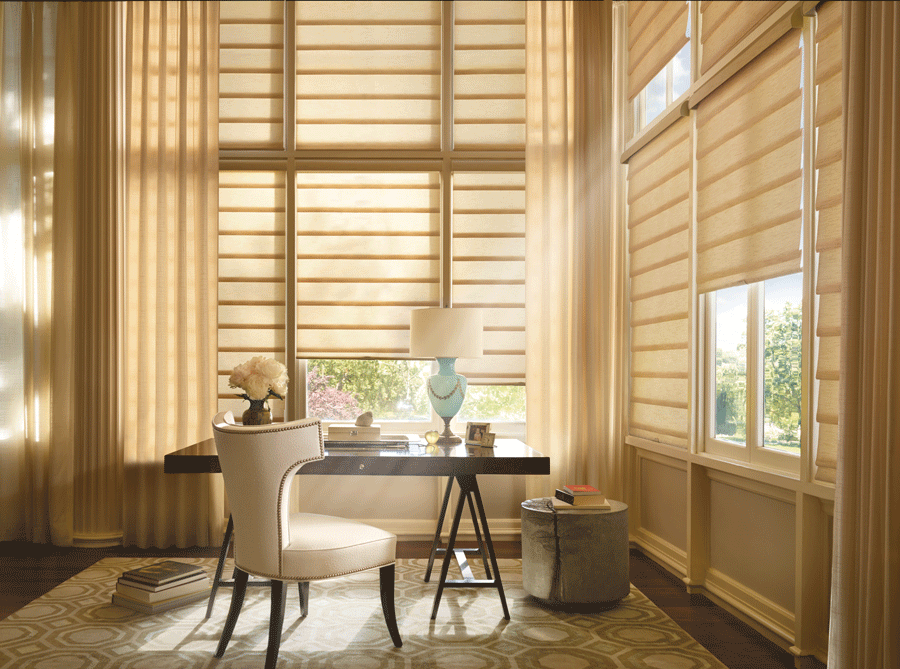 Smart Shades Solve Morning Sunshine Issues
There are few things in life that we can predict, morning sunshine is one of them. This is why automated window treatments work so well with our routine, you can easily schedule motorized shades to welcome the light, but also adjust as it gets too strong.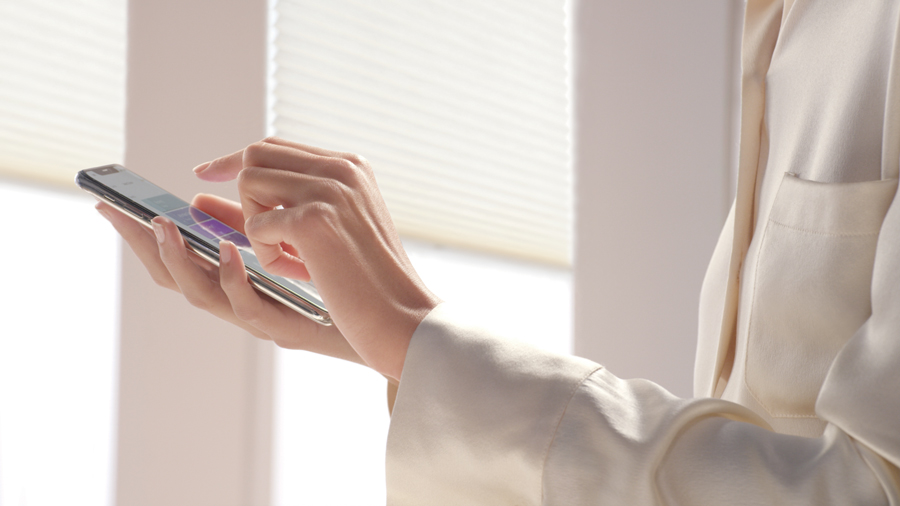 Automate your schedule according to your routine, so you never have to lift a finger. Your schedule can adjust according to time zones and specific locations. Keeping your schedule in sync with the sunrise, and not a specific time schedule, remember this is a way to promote good health. You'll also be ready as our days become shorter and nights longer. We love how intuitive automated treatments can be.
Are You Ready for Solutions?
Morning sunshine is both a blessing and a curse! Choose a window treatment solution and sleep in on the weekends, better yet, keep the kids asleep past sunrise! Let's make your home environment as comfortable as it can be by controlling the sunlight that enters your home. Get in touch with one of our experts who can evaluate your home and make suggestions of which of our favorite products would work best in your home. Schedule your FREE in-home consultation today!