It's a collaboration worth talking about: Hunter Douglas fabrics, featuring the artwork of textile artist Rebecca Atwood. The collection of these specialty fabrics highlights the use of color and artistry techniques that are simply remarkable. Dedicated for use with the Design Studio, you'll be able to custom design the window treatments of your choice. Draperies, side panels, roman shades and roller shades are the categories you'll choose. And, with access to cut fabric by the yard, you can create favorite home accents. 
"Our goal is to inspire unique, beautiful and imagined spaces."
~ Rebecca Atwood
Behind the Art of Rebecca Atwood
Growing up in Cape Cod proved to have lifelong influence, echoed throughout her artwork. The textures and rhythmic patterns of her designs were no doubt inspired by the beauty of the water and natural elements that surrounded her at such a young age.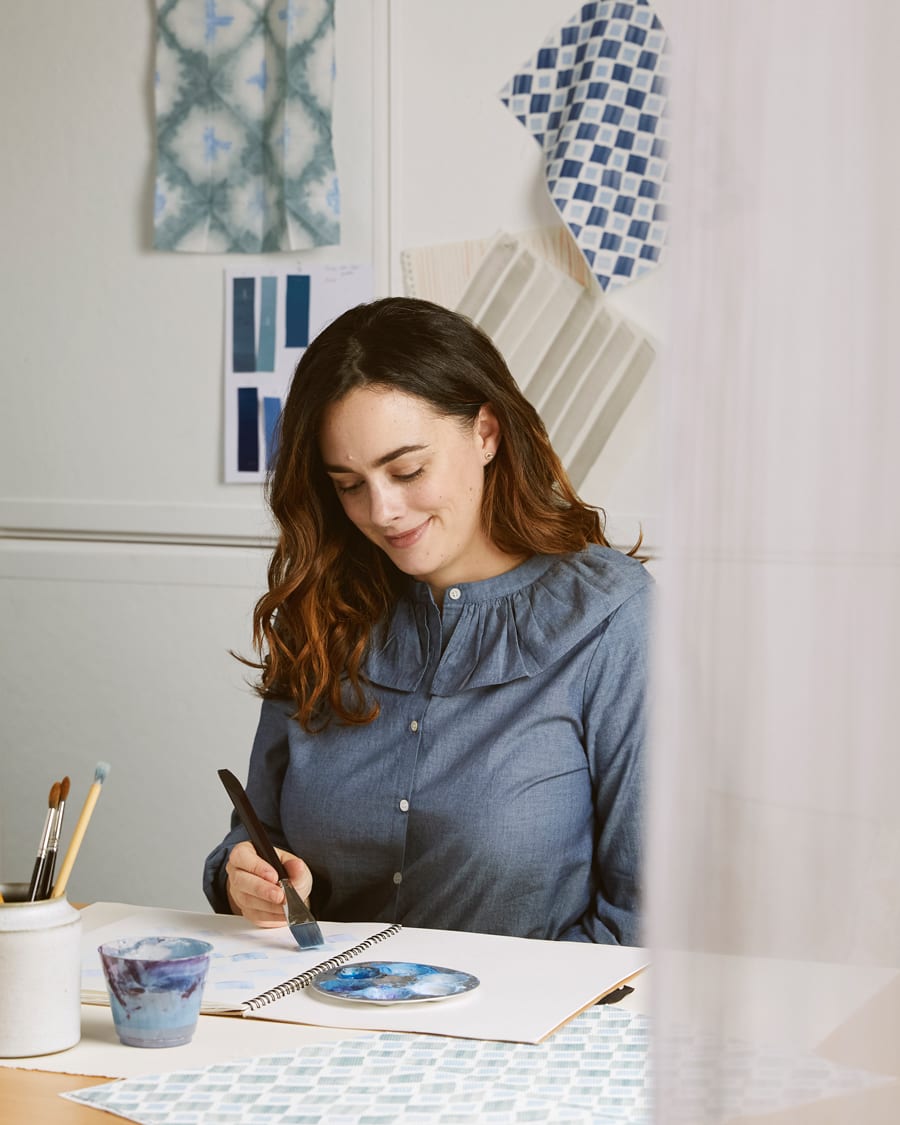 While the artwork is creative, she is consistent with her process. Beginning as sketches, the fabrics are hand painted or vegetable stamped, and then the pieces are finalized. With the team at her design firm, they focus on the same values over time. Using inspiration, creativity, presence, self-care and responsibility–these are the keys to their success.
Introducing the Collection
Soft textures, artistry techniques and a range of colors–there's something for everyone. The patterns and fabrics are available in a selection of color schemes from the eight fabric designs. The Design Studio window treatments you customize will allow you to truly coordinate  the look of your home.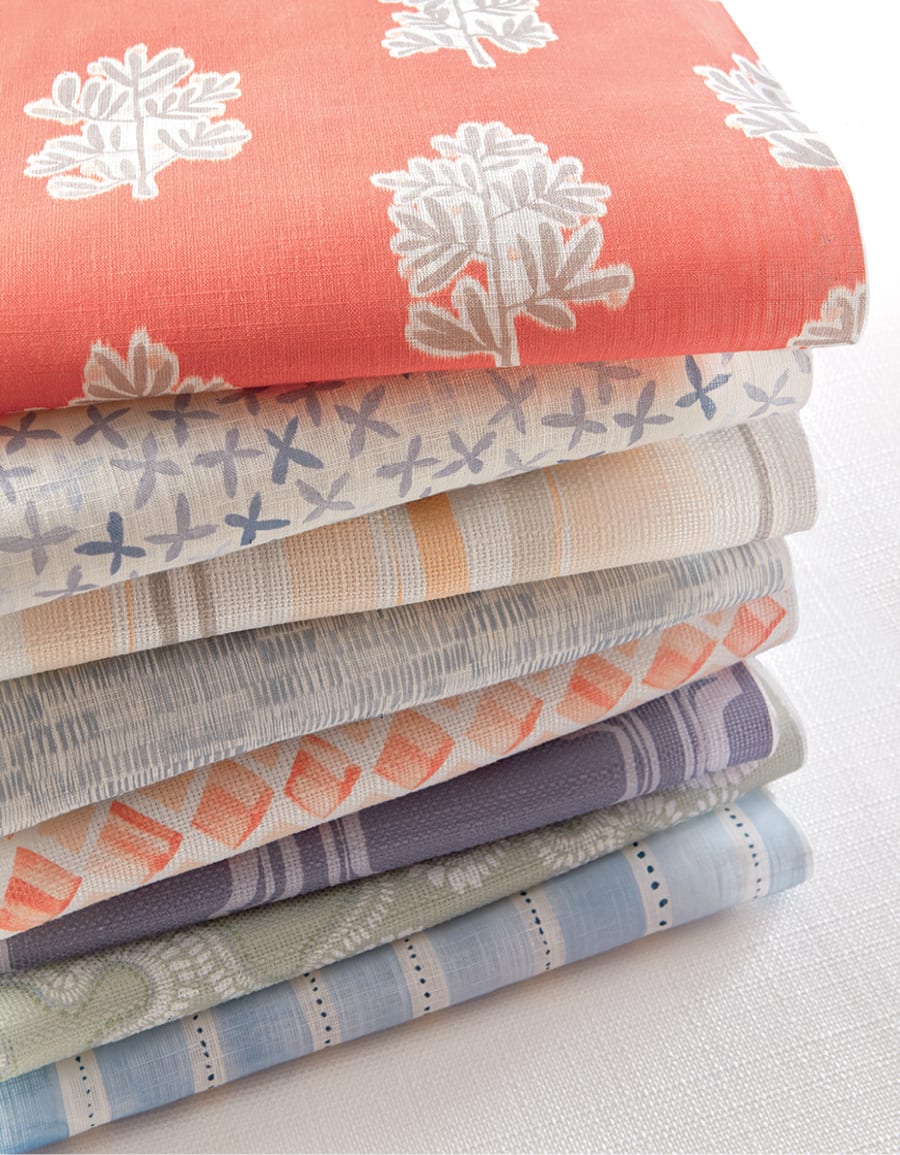 Have You Seen the Design Studio? 
Do you have an idea in mind for custom roman shades, roller shades or drapery panels? This is such an exciting time to find out more about the exquisite experience available with Hunter Douglas' Design Studio. Highlighting the beautiful art of Rebecca Atwood, your home will feature gorgeous styling. As a result, you'll also experience the valuable function of high quality window treatments.

At Creative Blinds, we would love to hear more about your home. Come visit one of our locations throughout the Houston area. Or, get in touch with us. Let us help you plan for the look and feel of your home. We'll come to your home for a FREE in-home consultation.  Contact us today!