Decorating a child's room can be exciting and tons of fun! But, babies become toddlers, then children, then teenagers. And through it all, they change their minds, discover new interests and develop opinions. When designing their space, keep their forever changing world in mind to create a space that grows with them.
Humble Beginnings
Lucky for today's clients, neutral paint colors are very en vogue. Begin with white, gray or beige tones for the room's foundation. As the child develops their interests, use accent colors to bring in more of their personality.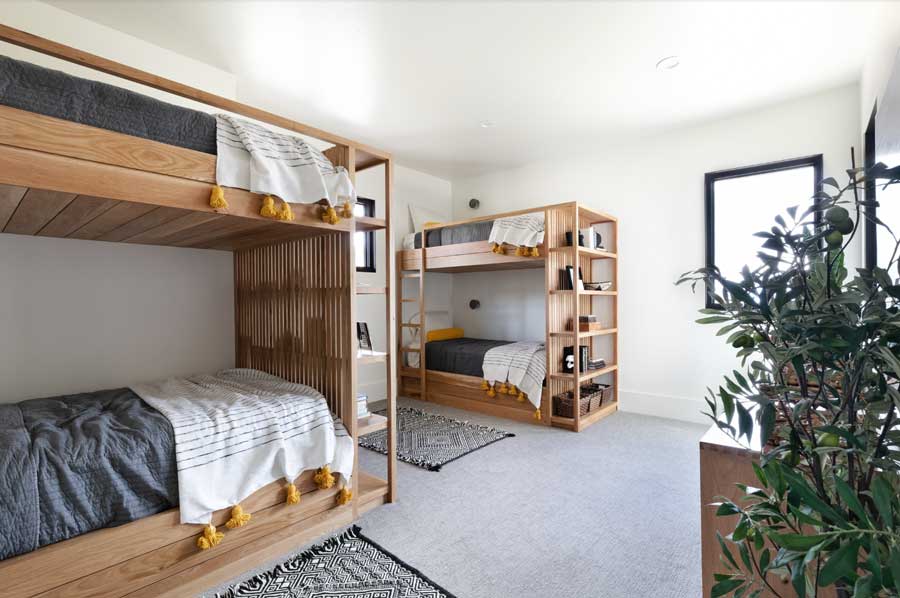 Wall Feature for the Wow Factor
A wall feature is a bold statement that adds personality to any space. In kids' rooms, designers see everything from mounted skateboards to basketball hoops creating a feature wall. Some prefer something a bit more subtle. Well-loved wall decals or a movie-poster collage will create a unique space too. As the child grows and changes, so can the feature wall.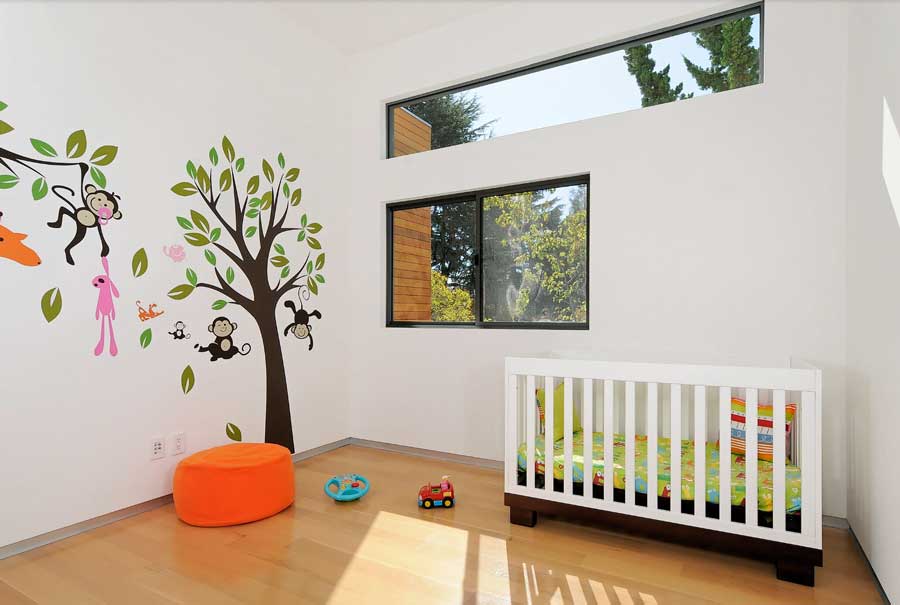 In addition, wallpaper has become increasingly popular. There are a variety of new products out there that are great for DIYer like you. Try a peel 'n stick product, they can be added and removed with ease.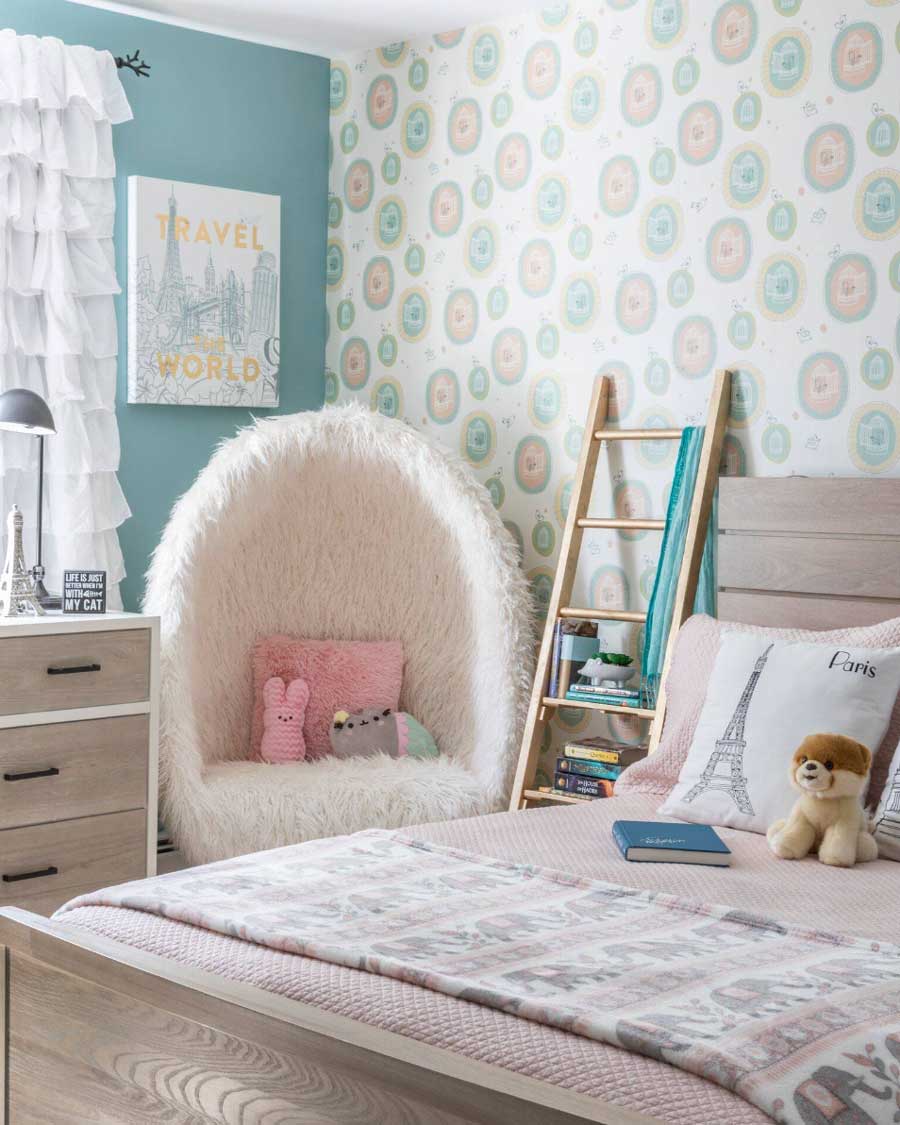 Adding a texture design is a more permanent way to add interest to a wall. Shiplap, board & batten or wainscoting are the most popular today. This type of wall accent can be repainted as the look and function of the room changes over time. An upgrade such as this adds a luxury home feel without the high pricetag.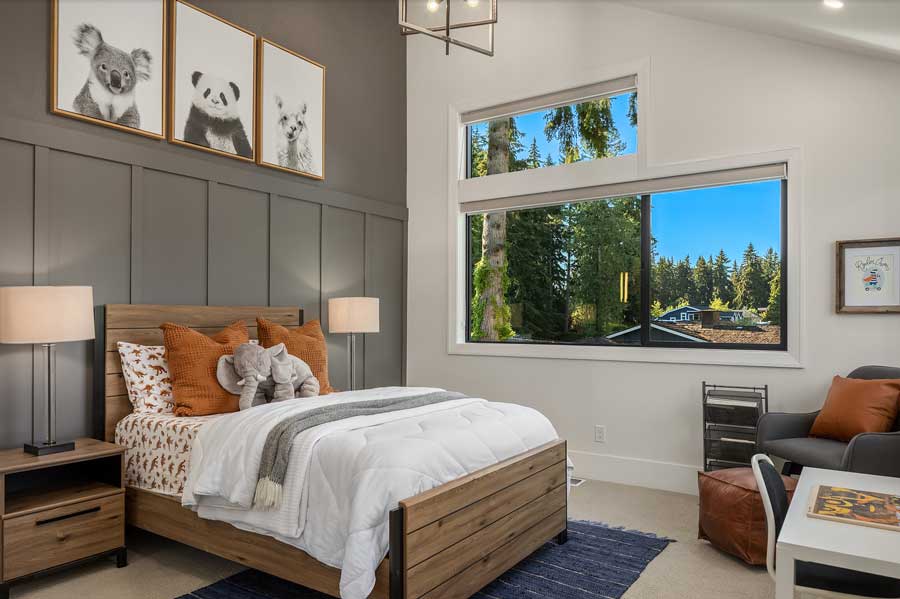 Intentional Accents
A child's room should tell their story. And, as time goes by, a collection of accent pieces usually does that. Set the scene by incorporating-framed family pictures, classroom art or awards among pillows, area rugs and bedding. Be sure to coordinate the colors for a cohesive look.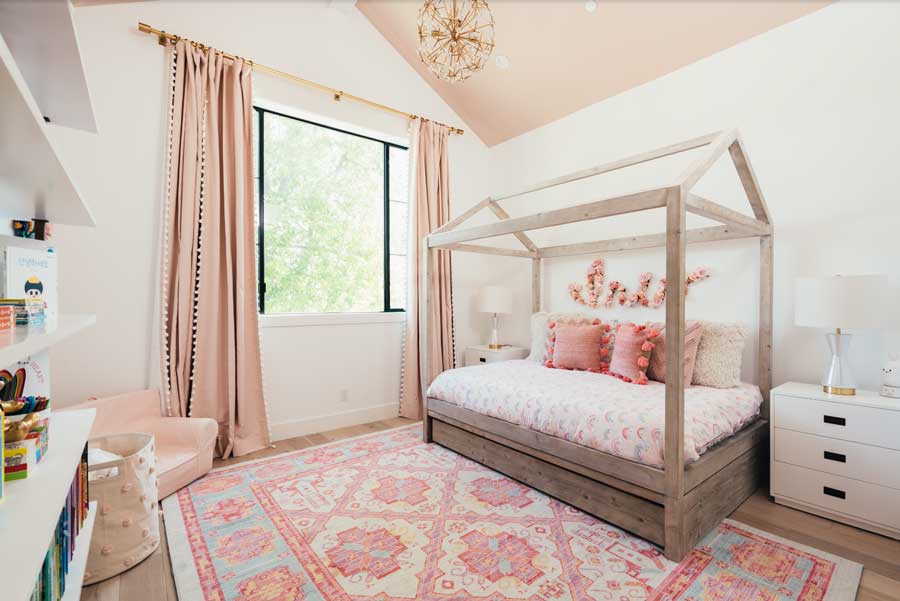 More Storage
The fact is that children accumulate a lot of stuff, so design their rooms for personal growth by including space for their hobbies. If you can already predict a collector in the family, teach them to tuck their things away in designated storage areas. It's a win, win.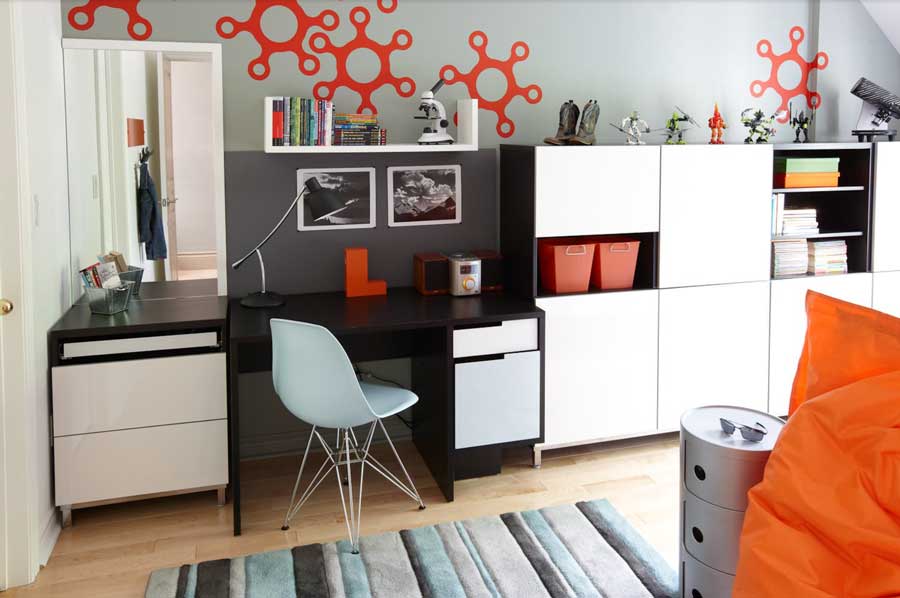 Encourage Reading, Writing & Creativity
An independent workspace is helpful in all kids' rooms. Design a work area to be used for coloring or legos in the beginning and transition this space to a study area as they grow.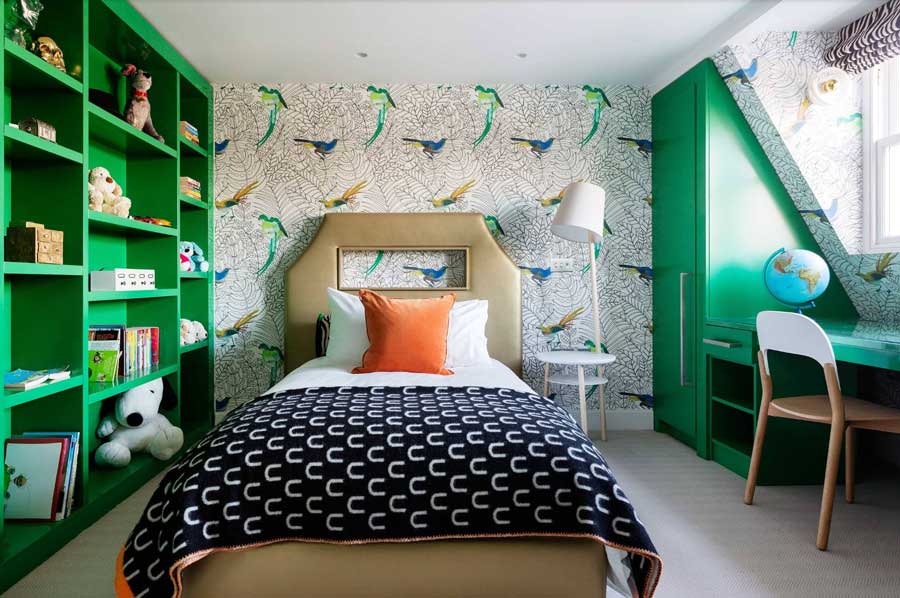 As a matter of fact, remember all the nights of bedtime stories and sharing books together. A comfy chair in the kids' room is a perfect addition! Just sit, relax and make lifelong memories.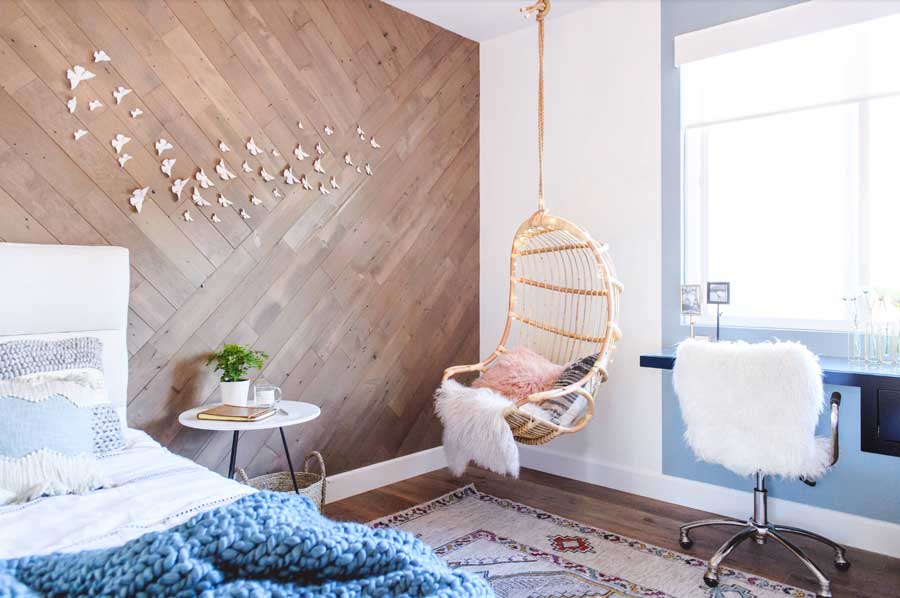 Encourage Good Sleep
In addition, establishing healthy sleep habits is an important lesson from the beginning. Make it easier for your infant, child or teen by creating the ideal atmosphere for sleep. Our window design experts can be an incredible resource explaining our array of room darkening and blackout products.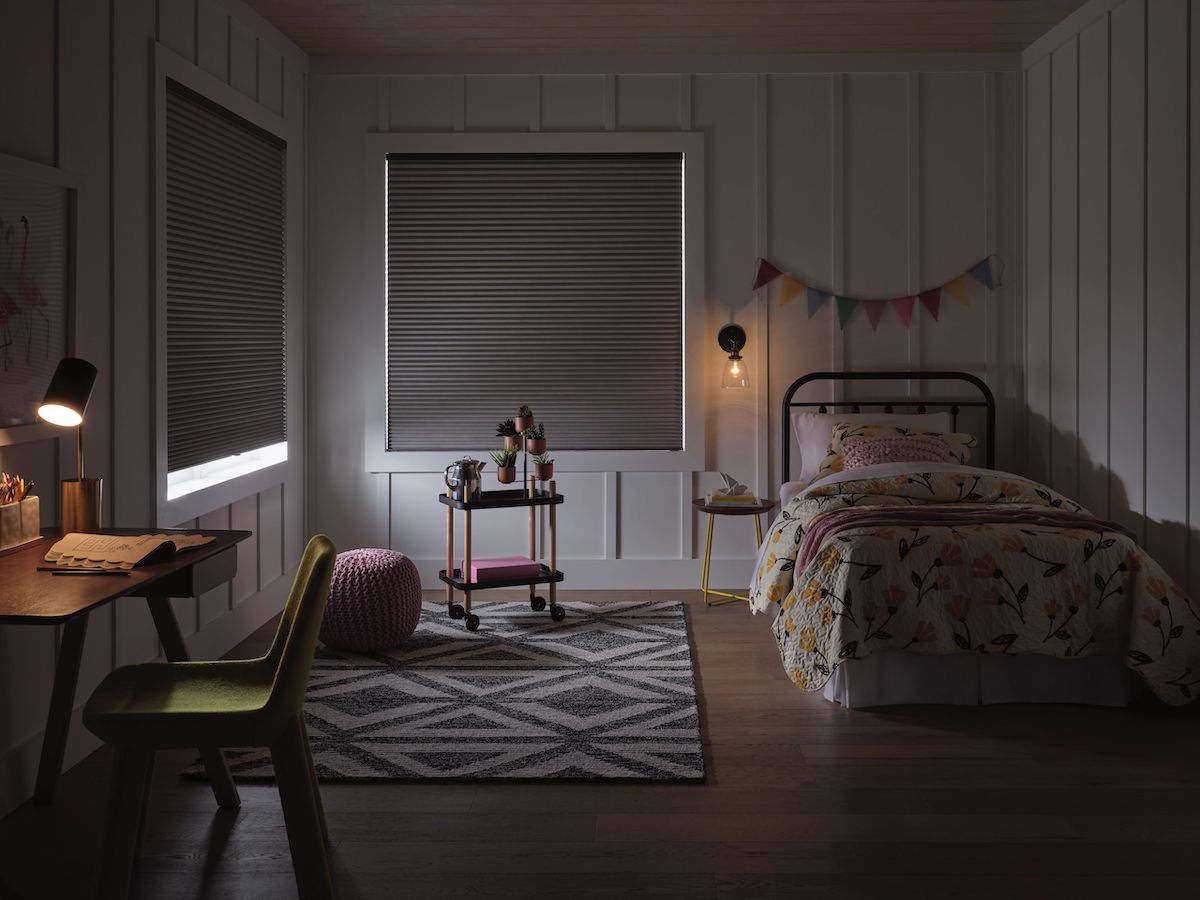 Always Put Safety First
Afterall, children are naturally curious and dare I say mischievous. Kids' rooms should be designed with an added level of safety precautions. Secure their furnishings, cover their outlets and remove all window treatment cords. Today's window coverings offer cordless operation to protect children and pets from risky situations-manual and motorized. Install a product that keeps cords up and out of the way or retract when pulled. We can help lead you to the best features available.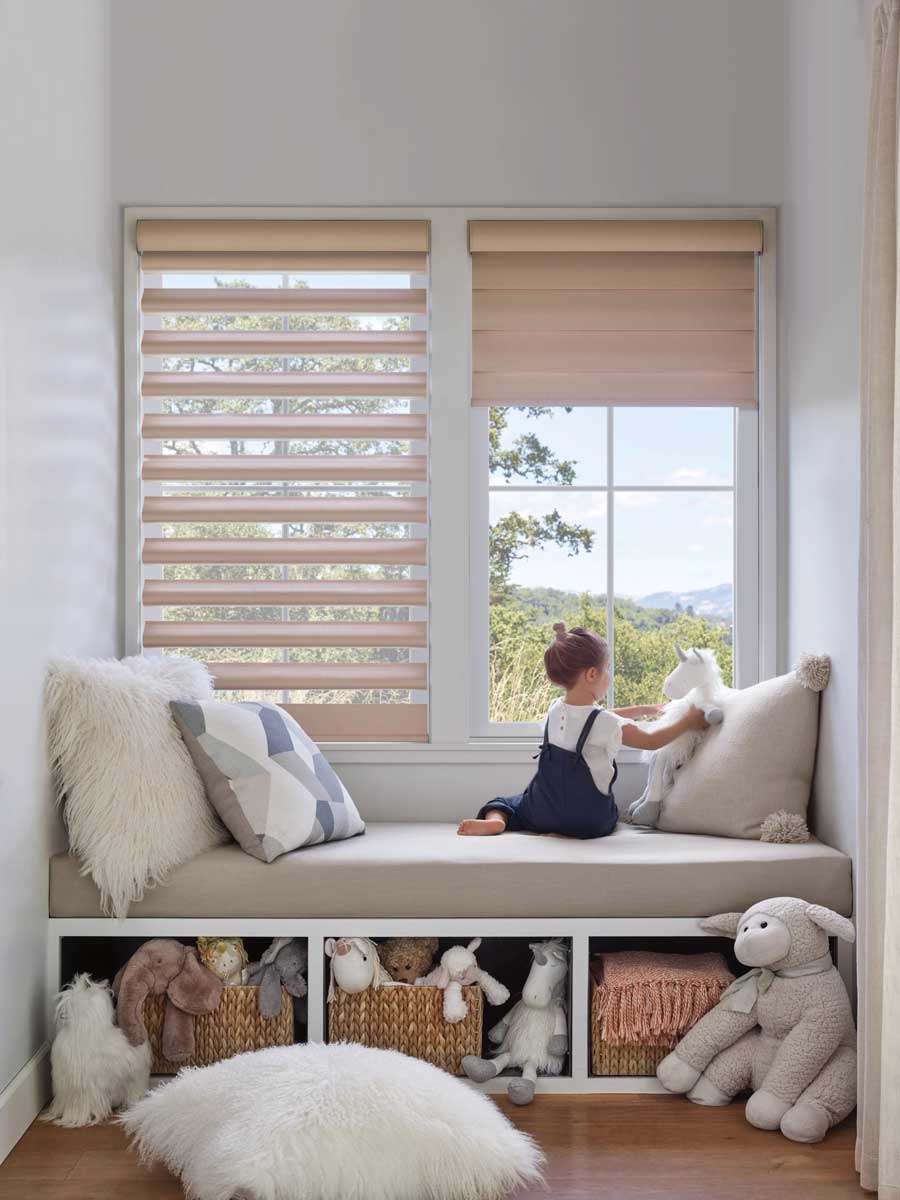 In the end, designing kids' rooms with style & function is a group project. Healthy sleep and safety should take priority. We can guide you in the process and design a room that will function well and grow along with your child. Let's begin with a solid foundation and go from there. Get in touch with us at Creative Blinds for a Free consultation at the studio or in the privacy of your own home.