Do you walk into the rooms of your homes and just feel at peace, excited or fulfilled with your surroundings? If not, that should be your goal. One simple way to start on this journey is with fabrics. They play such an important role in bringing life to a home. Because of this, we're excited to introduce you to Seema Krish, a featured artist with the Hunter Douglas Design Studio.
Meet Seema Krish
She notices the world around her. By pulling inspiration from her travels and worldly experiences, she creates textile designs to help surround others with the beauty found in the natural world and cultural influence. Bringing all of that to life in design is truly a gift.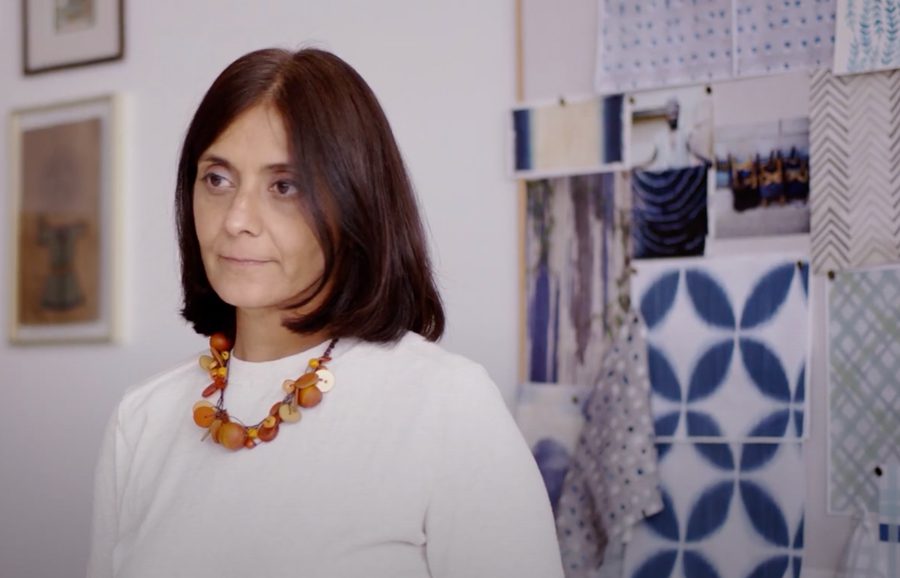 Seema Krish has curated seven distinct fabric collections for the Design Studio, each available in numerous color-ways. Let's explore the fabrics and identify how to bring design elements into your own home…
Sophisticated Style
It's often the patterns and prints that draw us in and allow us to feel invigorated by the look of a space. This fabric, Straits, offers subtle pattern in traditional form, playing off design's love of stripes. Notice how the side panels frame the window with dimension and add height to the space by installing the rod close to the ceiling.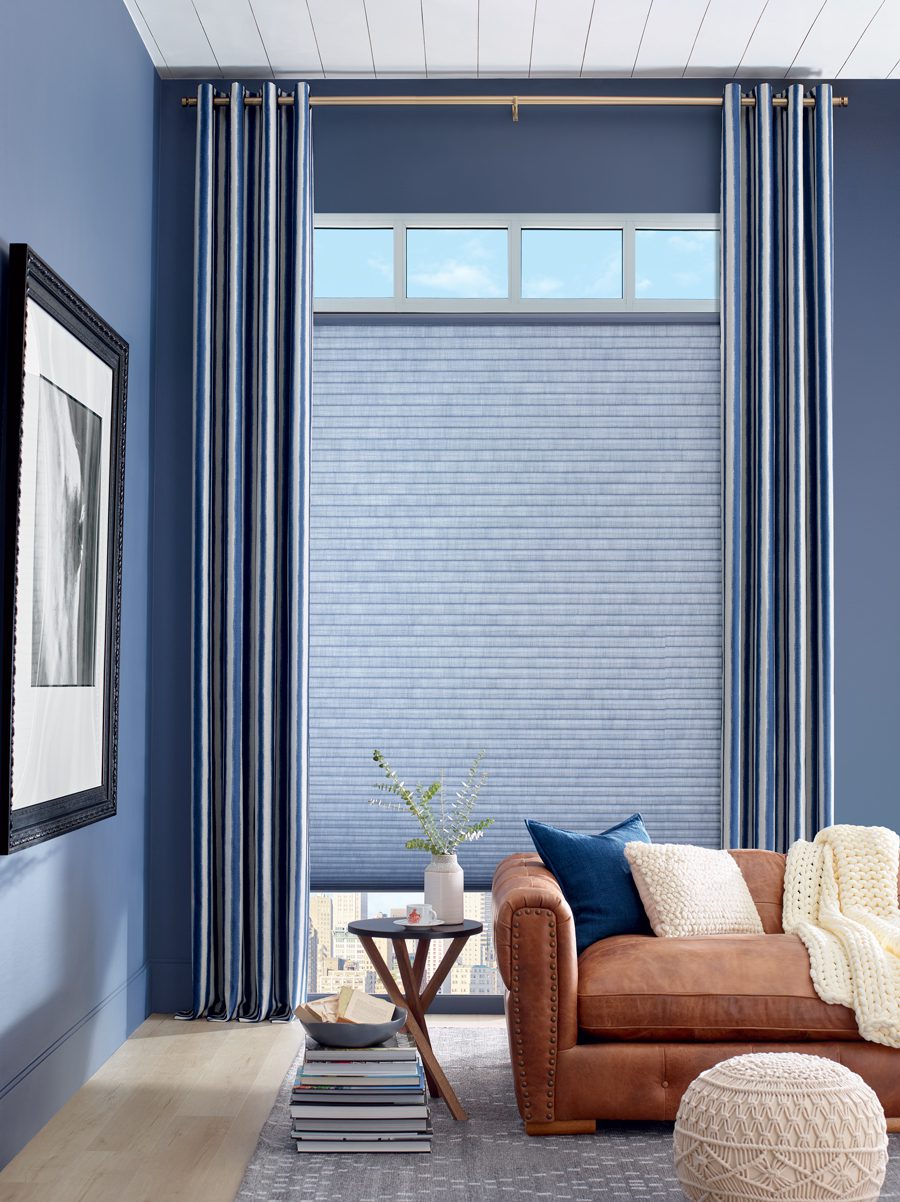 Playful Patterns
Nature displays both strength and delicacy. This design, Fern, is embroidered for soft texture and the visual interest of whimsical patterning. Paired with Designer Banded Shades, this space feels inspired by nature in both fabric and the view-through of the outdoors.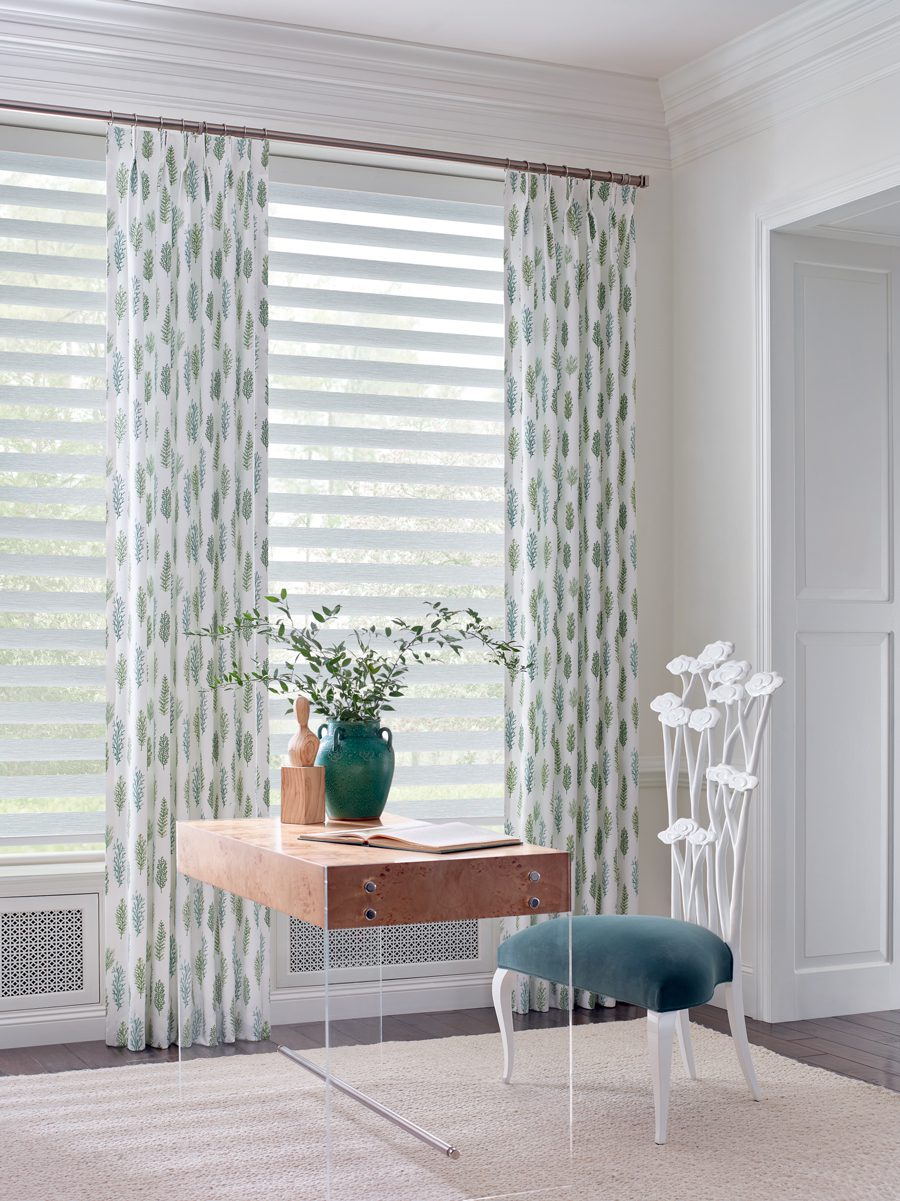 Bold Blooms
The florals of nature are an ideal muse for design. The colors and shapes appeal to the eye and brighten our moods. What better way to imbibe energy and happiness into your home than with this modern-take on nature's blooms.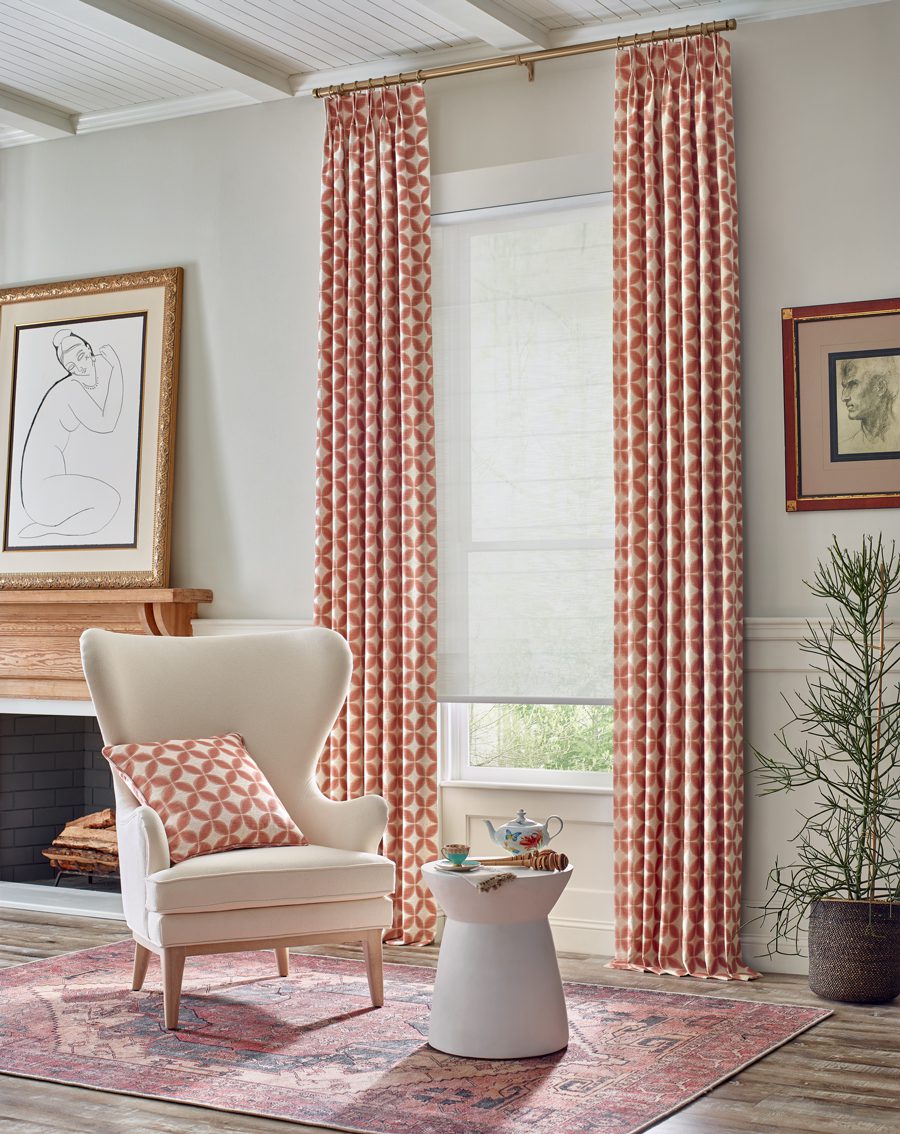 Composed Calm
There's no better inspiration for a calm, peaceful atmosphere in your home than the ocean. Lapping waves offer that serene repetition that our brains crave when we are trying to relax. This space uses neutrals well, showing that just the slightest change in hue or the addition of texture can bring dimension to the look.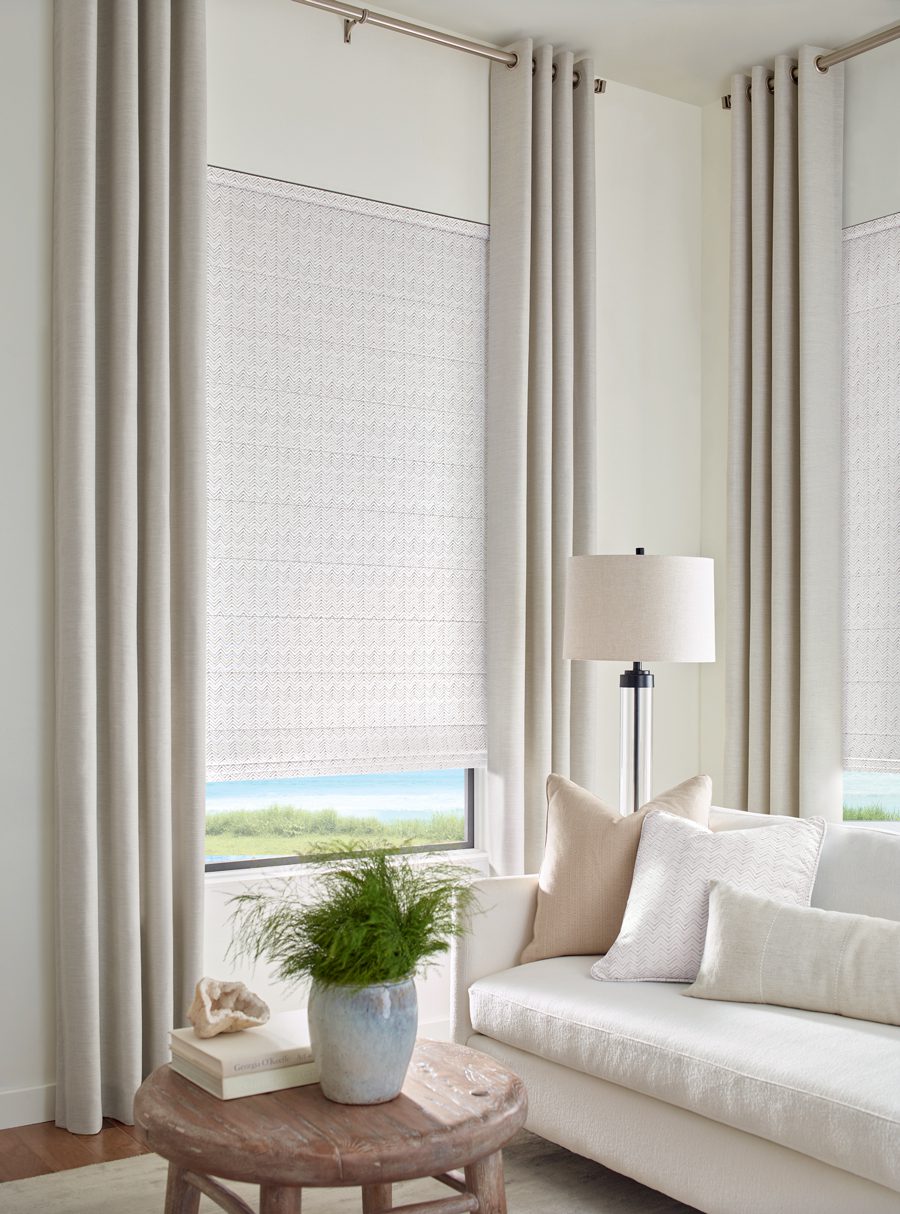 Which Look Do You Love?
We are so excited to offer the one-of-a-kind style that curated fabrics can bring to your home. With the Hunter Douglas Design Studio, you can enjoy draperies, roller shades and roman shades in these alluring collections. But, that's not all. We also offer the fabric by the yard, so adding touches of coordination to your home has never been easier. Let's create something special for you! Get in touch with our team at Creative Blinds for your FREE consultation.