The innovation continues in the world of window coverings. What's new is lighting that comes from the window with Aura Illuminated Shades. These advanced coverings can create a beautiful atmosphere- when partially open or closed-that fits the mood you'd like to set. Let's learn more…
Exactly, How Do They Work?
Well, it's revolutionary really. These remarkable shades function like normal window treatments, providing coverage and privacy when you need it, but also invite a glowing light. Equipped with LED strip lighting, simply activate the lights to enjoy a custom atmosphere. The "reflective" backing lights up the entire shade. What's more, is that YOU choose the "color" or "temperature" of the lighting. Adjust the atmosphere with a spectrum of colors to complement your space and set the mood.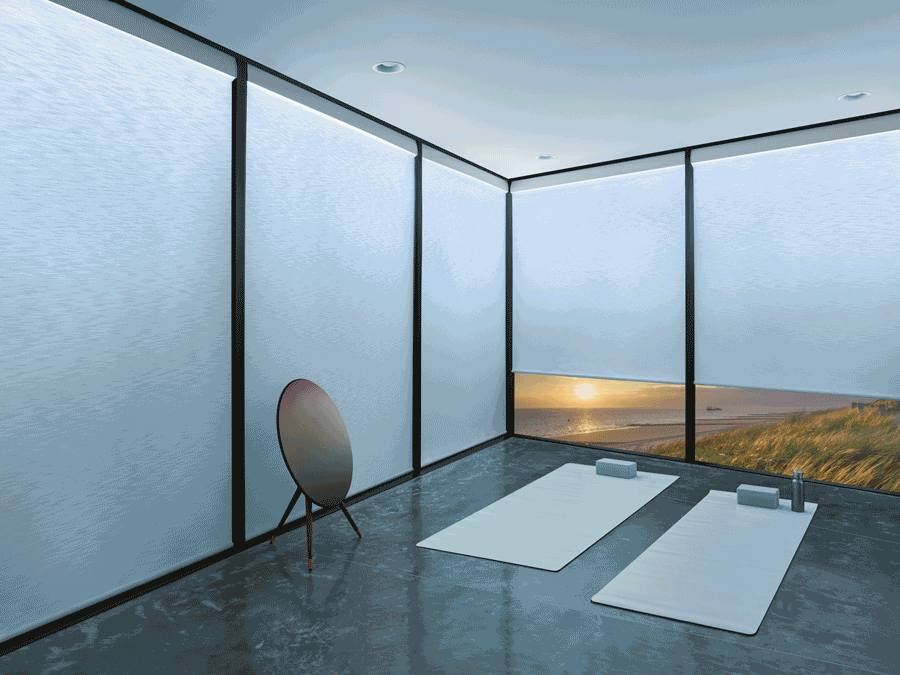 Wake Up to Bright Morning Light
Early morning wake-ups get more difficult as the months go on…it's still dark outside! Plus, you need privacy. When morning arrives, have Aura Illuminated Shades provide bright, glowing morning light. This way, your privacy is never compromised and you are blanketed in the feeling of mid-morning sun to get your day started.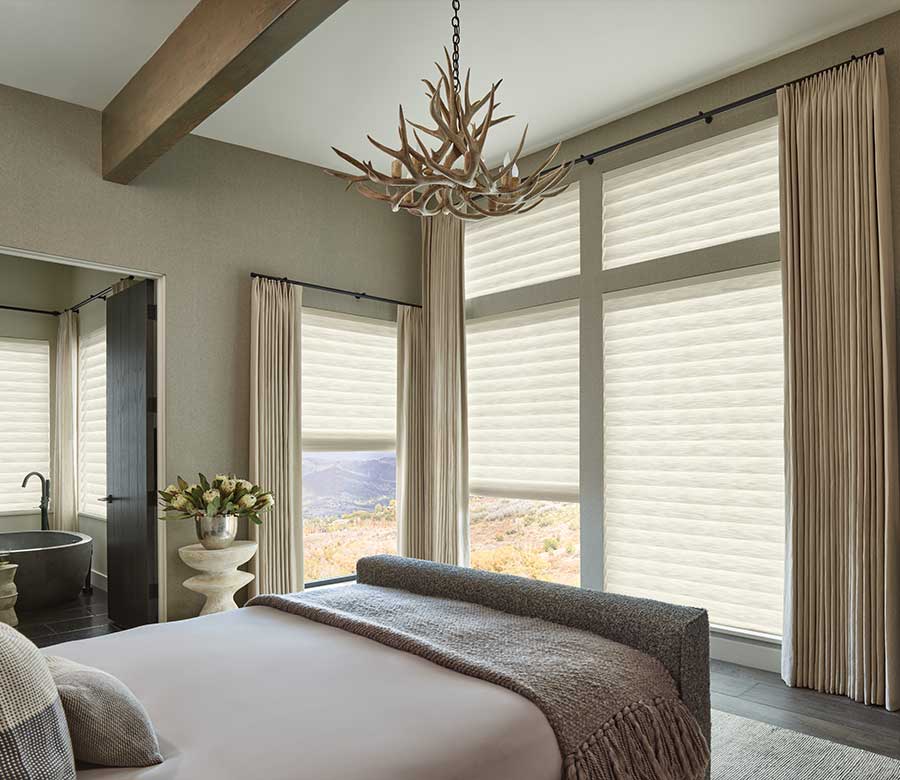 Customize the Light for Productivity
In addition, Aura Illuminated Shades offers custom illumination. Ease into your day with the comfort of warm light, and over the course of the day, transition to cooler light that mimics the same energized work environment you find at the office. Do you set your own schedule? Customize lighting temperature to your own preference and adjust the atmosphere in real time.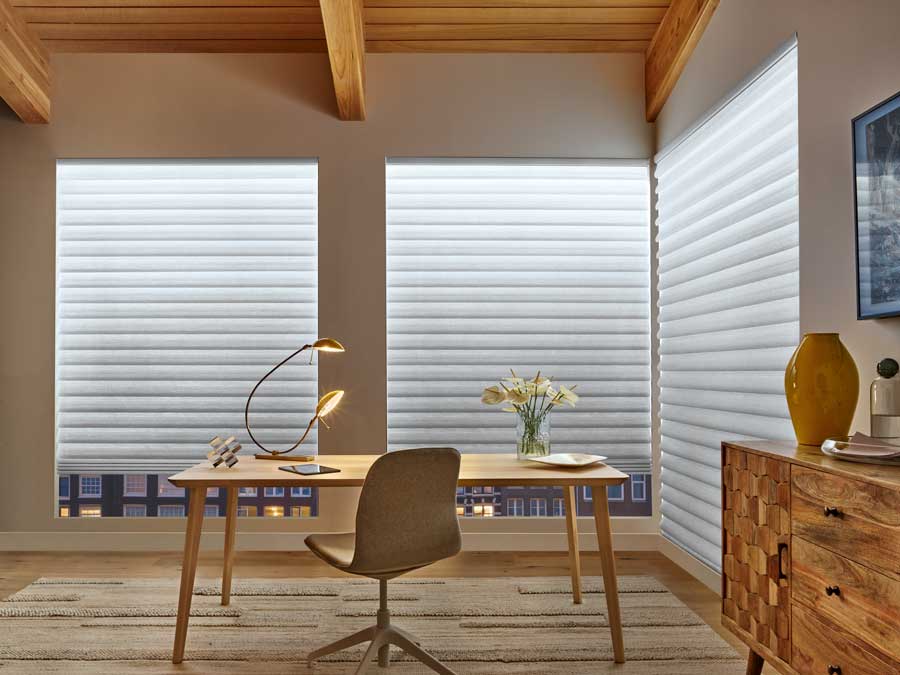 Relax in a Dynamic Atmosphere
Winding down at the end of the day requires the atmosphere to feel calm, soothing and peaceful. Not dark, not bright…just right. Setting up your space with serenity has never been easier than changing the color temperature of your illuminated shades.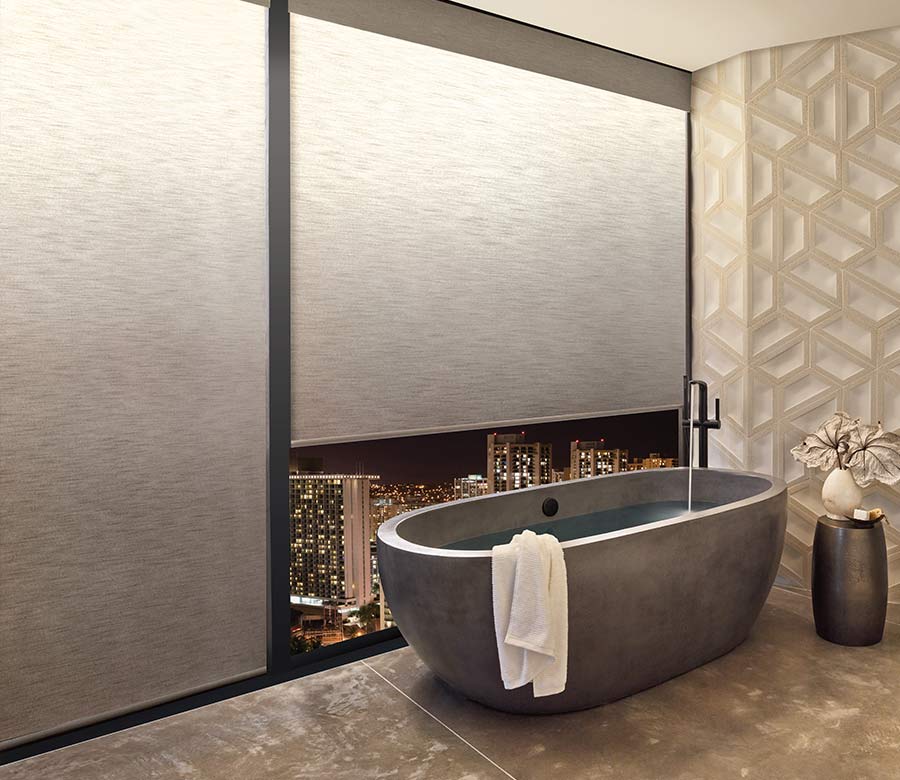 Aura Illuminated Shades Discovered
All in all, Aura Illuminated shades are receiving GLOWING reviews and are available in three collections: Vignette Modern Roman Shades, Designer Roller Shades and Sonnette Cellular Roller Shades. A truly custom environment is at your fingertips with the added benefits of privacy and ultimate control. Get in touch with our team for your FREE in-home consultation.